Set Up & Pin
Pinterest Set-Up Service: Pinterest Success Made Simple! I take care of your Pinterest set-up, and you reap the benefits!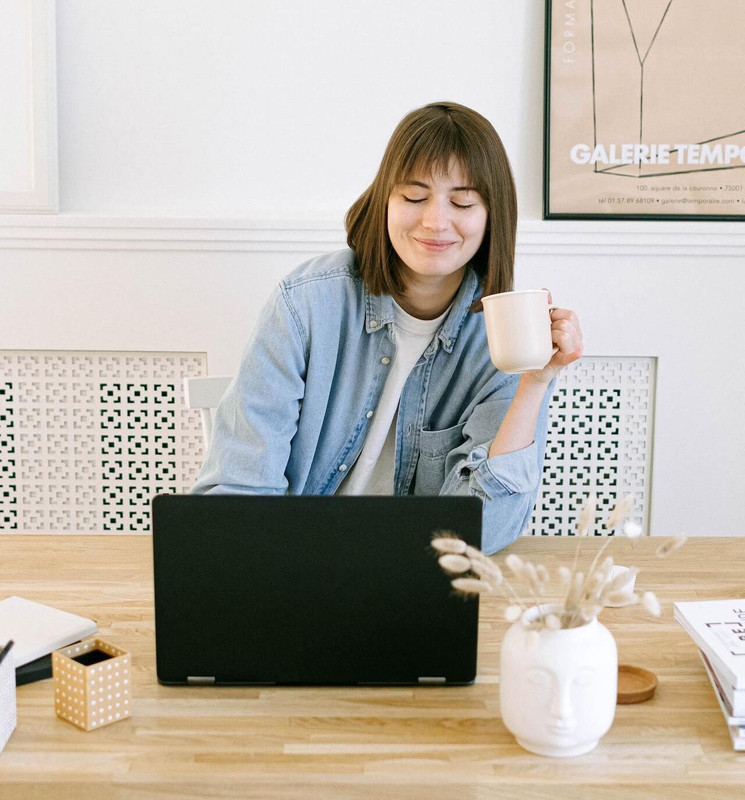 ---
Say goodbye to the overwhelming task of setting up and optimizing your Pinterest account.
As a busy business owner, you already have a lot on your plate, from serving clients to managing your website and social media accounts. Learning the ins and outs of Pinterest and implementing effective strategies can be time-consuming, and it's understandable that you might feel like you don't have the capacity to tackle it all. This lack of time and knowledge can create frustration and leave you feeling stuck, unable to tap into the full potential of Pinterest as a traffic-generating tool.
You've tried making your Pinterest account work for your business, but you're not seeing results and are unsure what you're doing is a good use of your time.
You want to reach a new audience on Pinterest, but you don't have the time to go through a course, learn what to do and implement it (and the thought of doing it might not be filling you with joy).
You purchased a Pinterest course in 2020 and haven't had the chance to look at it yet. Now you know you are ready for an expert to set everything up for you so you can start driving targeted traffic back to your website.
Imagine if you could click on your website analytics and see a steady stream of traffic flowing in, day after day.
This traffic isn't just a one-time fluke, it's evergreen – meaning it continues to drive visitors to your site without you having to constantly put in effort. This is the power of a well-executed Pinterest strategy. With Pinterest by your side, you can unlock a whole new world of consistent traffic that keeps on giving.
Imagine a world where you…
1
Finally wave goodbye to the never-ending cycle of trial and error
2
No longer feel overwhelmed by the complexities of Pinterest
3
Watch as your website traffic steadily grows, bringing you closer to your goals
Stop trying to do it alone! It's time to hire a pinterest expert.
If you're an online service-based business owner looking to generate evergreen traffic to your website, Pinterest can be an incredible asset. But let's face it, setting up and optimising a Pinterest account can be time-consuming and overwhelming. That's where a Done for You Pinterest set-up service and account optimisation comes in!
It's like having a personal Pinterest wizard by your side, taking care of all the nitty-gritty details so you can focus on what you do best – serving your clients. With this service, you can harness the power of Pinterest as part of your traffic generation strategy, without the hassle and stress. Get ready to watch your website traffic bloom!
---
what's included with
set up & pin?
Get ready to supercharge your Pinterest account with my popular Pinterest Set Up Service! Let's dive into the features that will help you generate evergreen traffic to your website using Pinterest: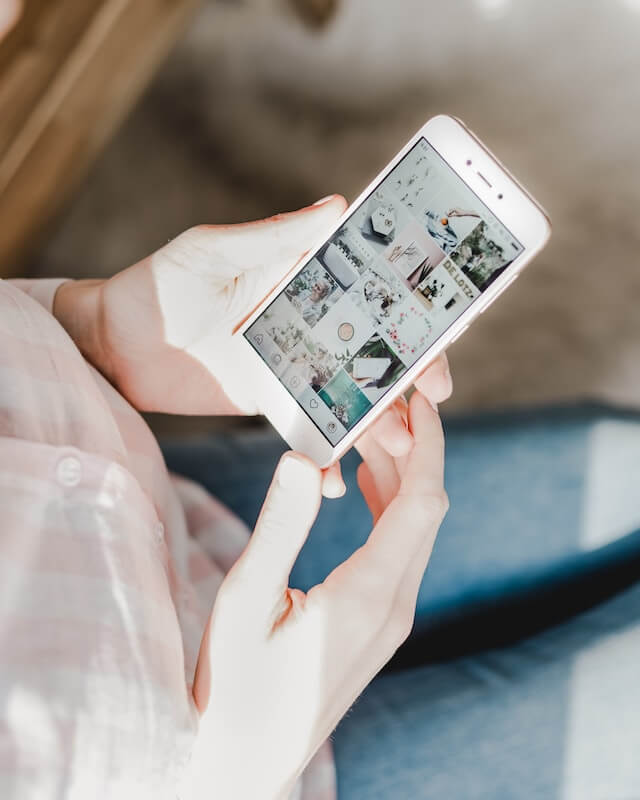 I'll optimise your profile and boards with strategic keywords and descriptions, helping you rank higher in Pinterest search results and increasing your chances of being discovered.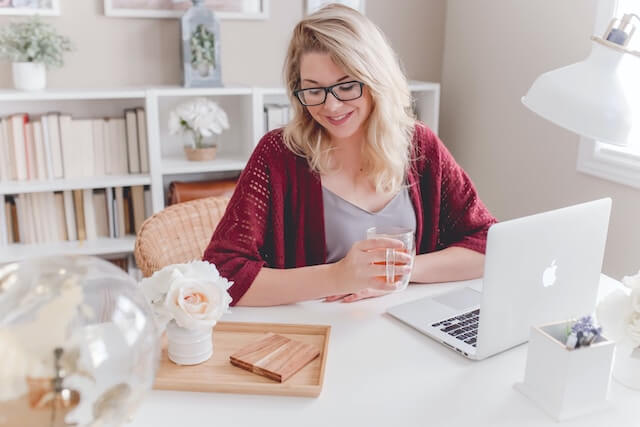 Discover the most effective keywords for your niche, ensuring your pins are seen by the people who are actively searching for your services. You'll receive your keywords in an easy-to-understand spreadsheet for future use.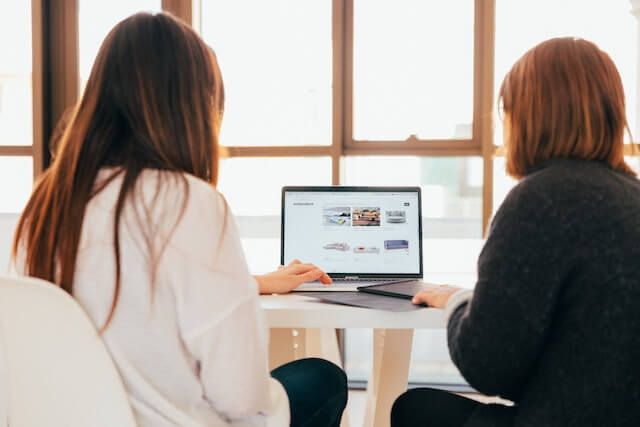 2 Months of Daily Pinning*
Save time and energy with two months of consistent pins posted for you each day. With 120 fresh pins (two per day) on your account, you'll have a consistent presence on Pinterest without the stress of creating content from scratch.
*Only available on the VIP package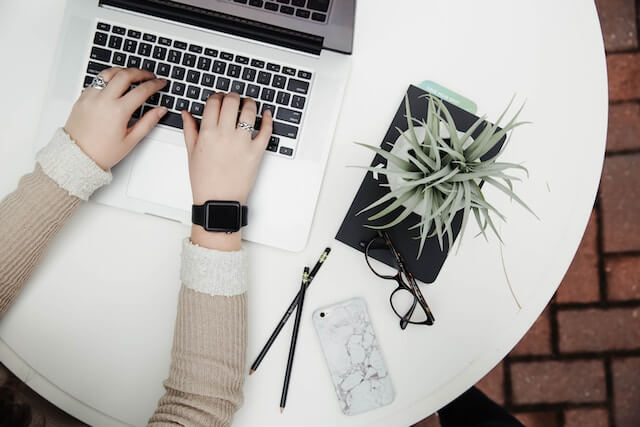 Get access to a comprehensive 60-minute training session where I'll walk you through the best practices and strategies on your Action Plan Strategy so you can continue to leverage Pinterest for your service-based business.
"We'd not hesitate in recommending faye"
Working with Faye was like a breath of fresh air. We really wanted to test the power of Pinterest but we didn't have the time or resource to dedicate to the platform. Working with faye was just the answer. A true expert in the platform and its capabilities and we automatically knew our Pinterest account would be taken care of. She was quick to understand our business and marketing goals and communicated well throughout. We'd highly recommend Faye to anyone looking to get results from Pinterest.
The TWO LAURAS
Why hire me?
I'm a highly experienced Pinterest expert who delivers high-quality, efficient services that exceed expectations. I work closely with each client to understand their unique needs, ensuring they receive personalised support to achieve their Pinterest goals.
STEP 1: Choose your package
Selecting your package is the first step to getting started with this Pinterest Set Up service. If you're ready now, you can purchase immediately, or if you'd like to chat first, you can book an intro call with me here to discuss the service in more detail and if it's right for your business.
STEP 2: QUESTIONNAIRE & KICK-OFF CALL
Once your purchase has been made, you'll receive a welcome email with a link to a starting questionnaire. Within this email, you'll also find a link to book a 30-minute kick-off call for us to talk about your business and your goals for Pinterest.
STEP 3: work BEGINS
Work begins immediately on your Pinterest set-up service after our kick-off call and will conclude either in 4 weeks or 3 months, depending on your chosen package. At the end of your package we'll meet on Zoom for a 60-minute handover training session, and I'll be back in touch again 30 days later to check in with you and see if you need any further support.
VIP Package
£2500
or 3 X £835
---
3-month package
Pinterest Set Up & Optimisation
Keyword Research Spreadsheet
1 video pin scheduled per day for 2 months (60 total)
1 image pin scheduled per day for 2 months (60 total)
Ten on-brand Pin templates
Action Plan Strategy
60-minute handover training on Zoom
30-day post-service check-in
---
1-month package
Pinterest Set Up & Optimisation
Keyword Research Spreadsheet
Ten on-brand Pin templates
Action Plan Strategy
60-minute handover training on Zoom
30-day post-service check-in
"it's like gaining an extra day or two in my week"
After investing many, many hours on my Pinterest account I managed to get a steady stream of traffic to my site. But I didn't have time to do all the things so I dropped my Pinterest activity.
About a year later Faye helped me revive my dormant account and warm it up ready for the launch of something new. Now I don't have to do my own pinning, it's like gaining an extra day or two in my week!
Laura ROBINSON, OWNER of WORDITUDE
---
What benefits can you expect to see?
With the Set Up & Pin service, you can experience a plethora of benefits that will transform your marketing. Let's dive in and discover the impact each benefit can have on your business:
Expert Account Set Up: I will set up your account to perfection, ensuring that it's optimised for maximum visibility. This means you can focus on what you do best – providing exceptional services to your clients.
Pinning Strategy: I will develop a tailored pinning strategy specifically designed to attract your target audience. This will help you reach more potential clients and increase your chances of converting them into paying customers.
Consistent Pinning: The VIP service includes 2 months of pins, ensuring a consistent flow of fresh content on your Pinterest account. This regular pinning will keep your audience engaged and increase your chances of being discovered by new clients.
Increased Website Traffic: By optimising your Pinterest account and strategically pinning your content, you'll see a significant increase in traffic to your website. More traffic means more potential clients and increased opportunities for business growth.
Enhanced Brand Visibility: With a fully optimised Pinterest account, your brand will become more visible to your target audience. This increased visibility will help you establish your authority in your niche and attract more high-quality clients.
Improved SEO: Pinterest is a search engine, I will optimise your account with relevant keywords. This will boost your search engine visibility, making it easier for potential clients to find you online.
Long-Term Results: The benefits of our Set Up & Pin service extend beyond the initial setup and pinning period. With consistent pinning and ongoing optimisation, you'll continue to reap the rewards for months to come, attracting new clients and growing your business.
Time-Saving: With my VIP service, you'll save valuable time that can be better spent on growing your business. I take care of the pin creation and scheduling, so you can focus on delivering exceptional service to your client.
---
Got questions? I've got answers!
How does the Set Up & Pin service help me with my Pinterest account?
This Pinterest set up service takes care of the complete set up and optimisation of your Pinterest account. At the end of the service you'll be equipped with a SEO rich account, and the knowledge and resources you need to continue creating evergreen pins that rank in Pinterest search.
What kind of online service-based businesses can benefit from this service?
This service is perfect for any business that sells their services or products online. Businesses I've worked with in the past include: Interior Designers, Home Decor brands, House Construction Services,  Business Coaches, Social Media Consultants.
I've tried Pinterest before, but I didn't see any results. How is this different?
If you've tried Pinterest before and not seen any results, ask yourself if you were guided by an epert of if you were just pinning and hoping? The difference with this service is that you can be confident knowing your account is set up and optimised with current Pinterest strategies that are proven to work.
How long does it take to see results from the optimized Pinterest account?
Pinterest is a long game and you are unlikely to see results immediately. The key to Pinterest is consistency, and once you have your Pinterest account returned, it's up to you to continue the recommended routine. Resuts can typically take between 4-6 months, sometimes longer.
How much time do I need to invest in maintaining my Pinterest account after it's been set up and optimized?
The most important thing for you at this stage is consistency, I won't recommend anything that is too time consuming to complete. With the resources and templates you receive from me at the end of your package you can expect to be able to create and schedule your pins in one hour per week.
hi! I Don't believe we met…
I'm Faye, your friendly Pinterest Expert. I wanted to create a service that would make it incredibly easy for business owners like you to tap into the vast potential of Pinterest without lifting a finger. I know firsthand how valuable your time is, and I wanted to offer a solution that would allow you to focus on what you do best – serving your clients and growing your business.
With Set Up & Pin, you can relax while I care of all the details. I'll set up your Pinterest account, optimise it for maximum exposure, and create beautiful, eye-catching pins to attract your ideal audience.
But it doesn't stop there! Once your account is up and running, I'll provide you with a simple strategy that you can easily implement to keep the momentum going. Whether it's scheduling pins, joining group boards, or leveraging Pinterest's latest features, I'll be there to guide you every step of the way.
Sincerely, Faye x